BASIC INFO
BWC4-Y-E BW Clip4 O2,LEL,H2S,CO Multi-Gas Detector Europe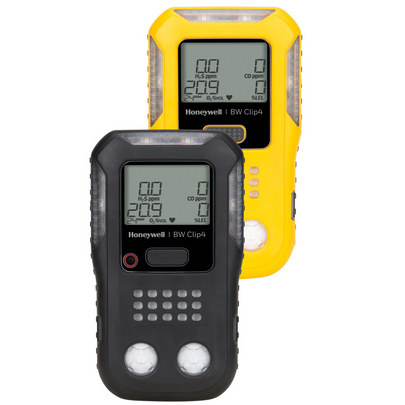 The latest in wearable 4-gas detection. Just clip it on and get the job done. Because for 2 years, you know – IT'S ON.

Features & Benefits
2 year continuous runtime. It's always on
Simple one-button operation
Low cost of ownership.

Quick Specs
H2S, CO, LEL, O2
No hassle. No charging. No sensor/battery replacements
IntelliDoX compatible

Product Overview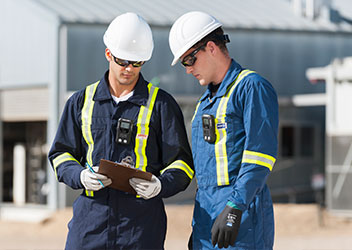 When you've got your hands full in the field, you need no hassle gas detection you can count on: the BW Clip4 four-gas detector. Wearable, easy multi-gas detection that's always on. No charging, no battery replacement, no hassle. Simpler, low cost of ownership guaranteed by the Honeywell commitment to quality, and backed by a full ecosystem of supporting technologies. When you clip on the BW Clip4 you know – it's on.
Always On: 2-Year Continuous Runtime.
Once activated, you can rest assured that the BW Clip4 is always on. The BW Clip4 is easy to wear and use. Lower your maintenance costs with two years of continuous runtime without charging and no battery or sensor replacements. Simply turn your new detector on and then after two years replace it for a new one.

IntelliDoX
DX-CLIP, DX-CLIP4, DX-MC & DX-ENBL-NA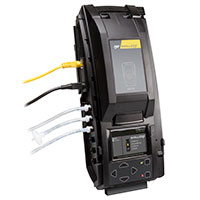 The IntelliDoX system combines smart docking modules and Fleet Manager II software to provide automated instrument management for BW Clip Series, BW Clip4, GasAlertMicroClip Series and ConneX1 gas detectors - helping you drive productivity, reliability and efficiency.
BW Clip4
BWC4-Y-N
BWC4-B-N
BWC4-Y-E
BWC4-B-E
BWC4-Y-U
BWC4-B-U
BWC4-Y-C
BWC4-B-C
BWC4-Y-A
BWC4-B-A
BWC4-Y-B
BWC4-B-B
BWC4-Y-R
BWC4-B-R
-----------------------------------
Lily Li
HONGKONG XIEYUAN TECH CO., LIMITED
|T: 86-027-85581877 |F: 86-027-85309780 |Mail:lily@whxyauto.com |
Ad: 7-A16,Caishen Commercial Plaza,Hankou Railway Station,Wuhan, Hubei, China
Web: www.hkxytech.com