BASIC INFO
MCXL-XWHM-Y-NA Combustible (% LEL), oxygen (O2), hydrogen sulfide (H2S), carbonmonoxide (CO) - yellow housing GasAlertMicroClip XL 4-Gas Detector
GasAlertMicroClip Series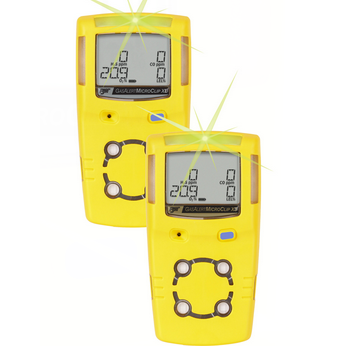 The industrial GasAlertMicroClip is the world's most popular multi-gas portable detector, delivering long runtime and reliability — plus small size, low cost and the easiest user experience.
Features & Benefits
NEW! GasAlertMicroClip X3 for extended reliability with 3-year warranty
GasAlertMicroClip XL for standard operation with 2-year warranty
Guaranteed to run an entire shift — even at -4°F (-20°C)
NEW! IP68 rating — unmatched water protection
Compact, lightweight and easy to use — with one-button operation and no extensive training
Quick Specs
Flashing green IntelliFlash™ light for compliance at a glance
Reflex™ Technology ensures sensor responsiveness for safety, uptime and worker confidence

Small size. Easy to use. Reliable operation. Affordable protection. With that combination of benefits, it's no wonder the GasAlertMicroClip is the world's most popular multi-gas detector.
The latest addition to the GasAlertMicroClip Series is the GasAlertMicroClip X3. This model offers a three-year warranty and an all-new O2 sensor — along with all the other benefits of workers'favorite four-gas detector — to deliver the best combination of reliability, cost of ownership and ease of use.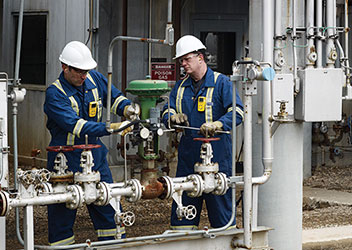 GasAlertMicroClip features:
Simultaneously monitor for up to four gases including O2, H2S, CO and combustibles
Battery runtime of 18 hours in normal temperatures; cold weather guarantee of at least 12 hour runtime for full warranty period.
New IP68 rating for unmatched water protection, giving workers the confidence that it will stand up to challenging conditions.

Popular Accessories
From power options to carrying cases, we have a multitude of accessory items to go with your monitor.

Multi-Unit Power Adaptor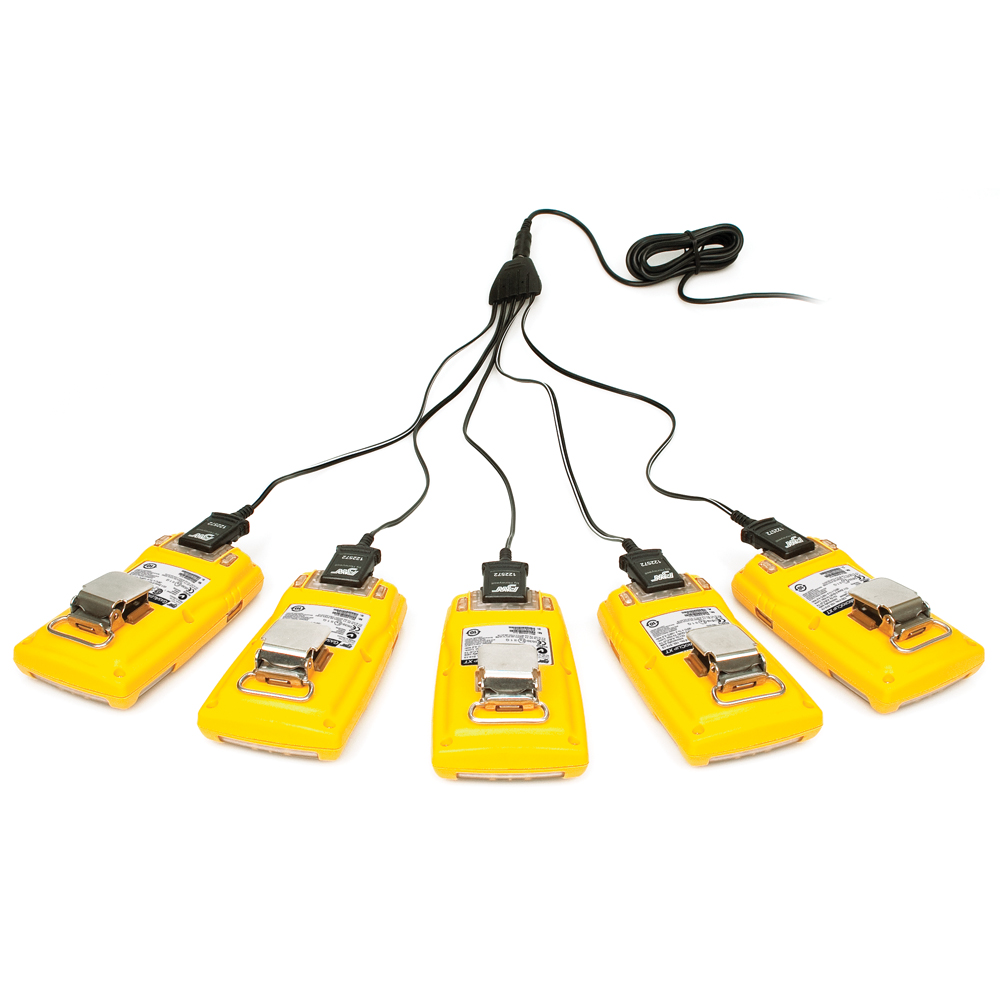 GA-PA-1-MC5-NA
Simultaneously charges five detectors. Perfect for professionals with wide fleets of gas detectors.
AuxFilter
GasAlertMicroClip Auxiliary Filter Kit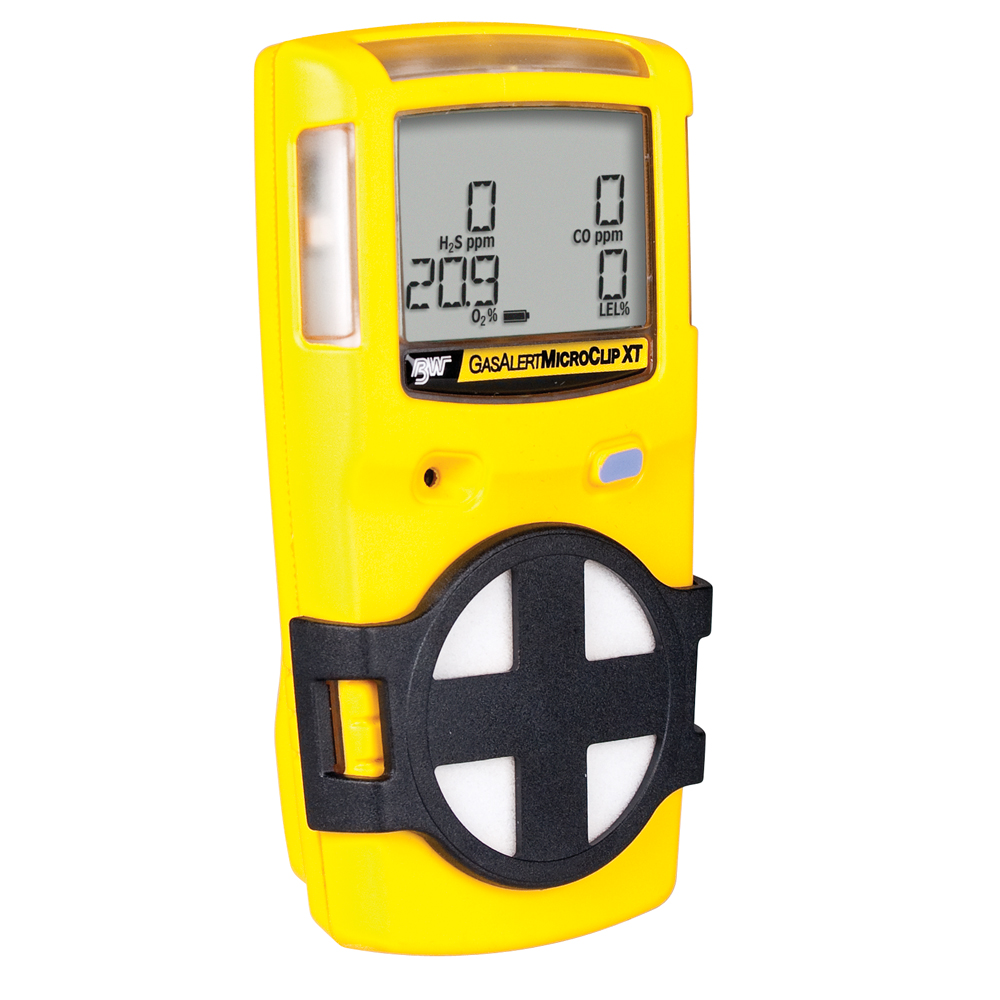 MC-AF-K1
Easily attaches in the field to protect the internal filter, 5 filter per kit.
GasAlertMicroClip Deluxe Confined Space Kit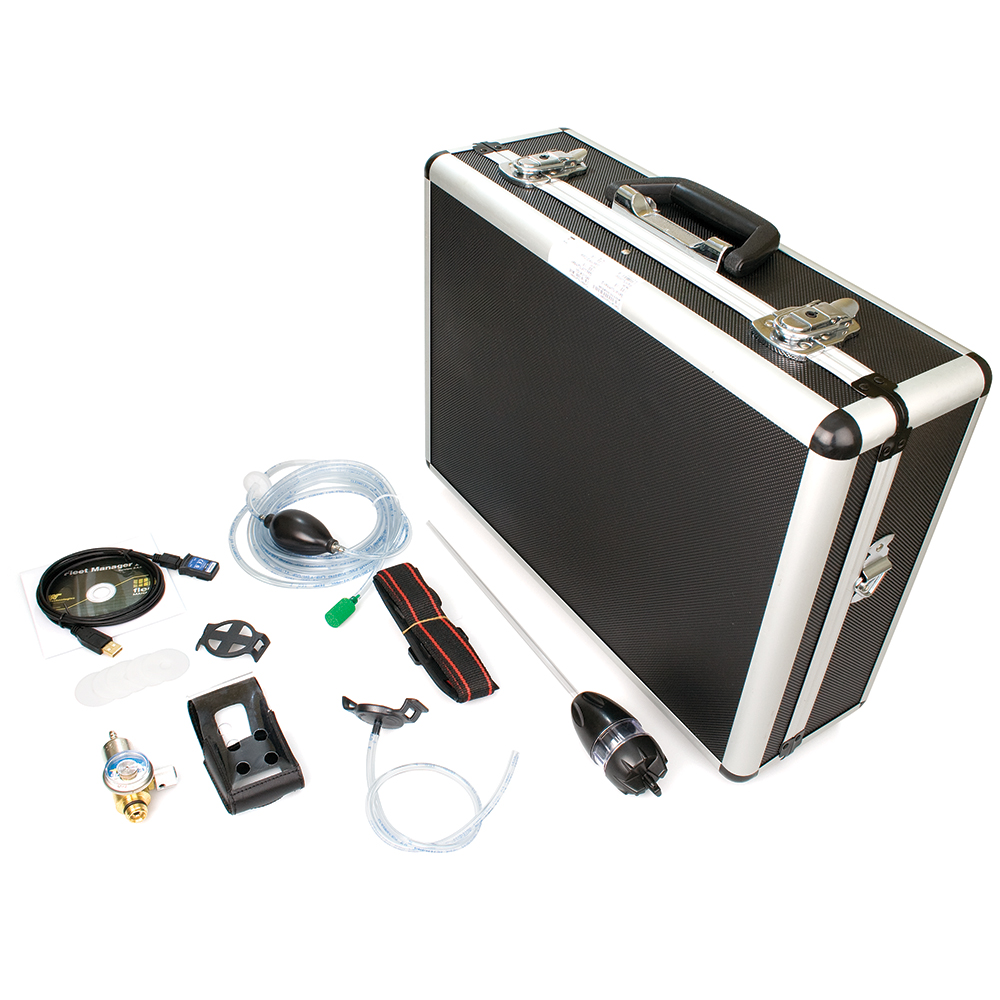 MC-CK-DL
Includes manual aspirator kit, IR Connectivity Kit with Fleet Manager II software, sampling probe, 10 ft. / 3 m sampling hose, leather carrying case, auxiliary filter kit, calibration cap with 1 ft. / 0.3 m hose, and 0.5 LPM regulator
Detector, calibration gas and motorized sampling pump sold separately
IR Kit
IR Connectivity Kit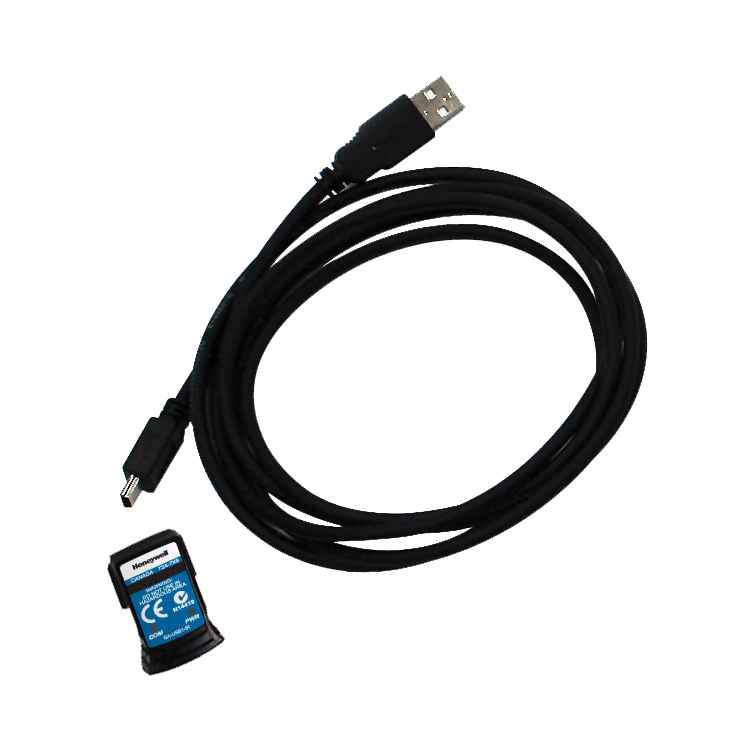 GA-USB1-IR
The IR connectivity kit easily connects through the charging and IR communications port for data downloads and access to instrument set-up options.
MicroDock II with GasAlertMicroClip module
MicroDock II Base Station and GasAlertMicroClip Docking Module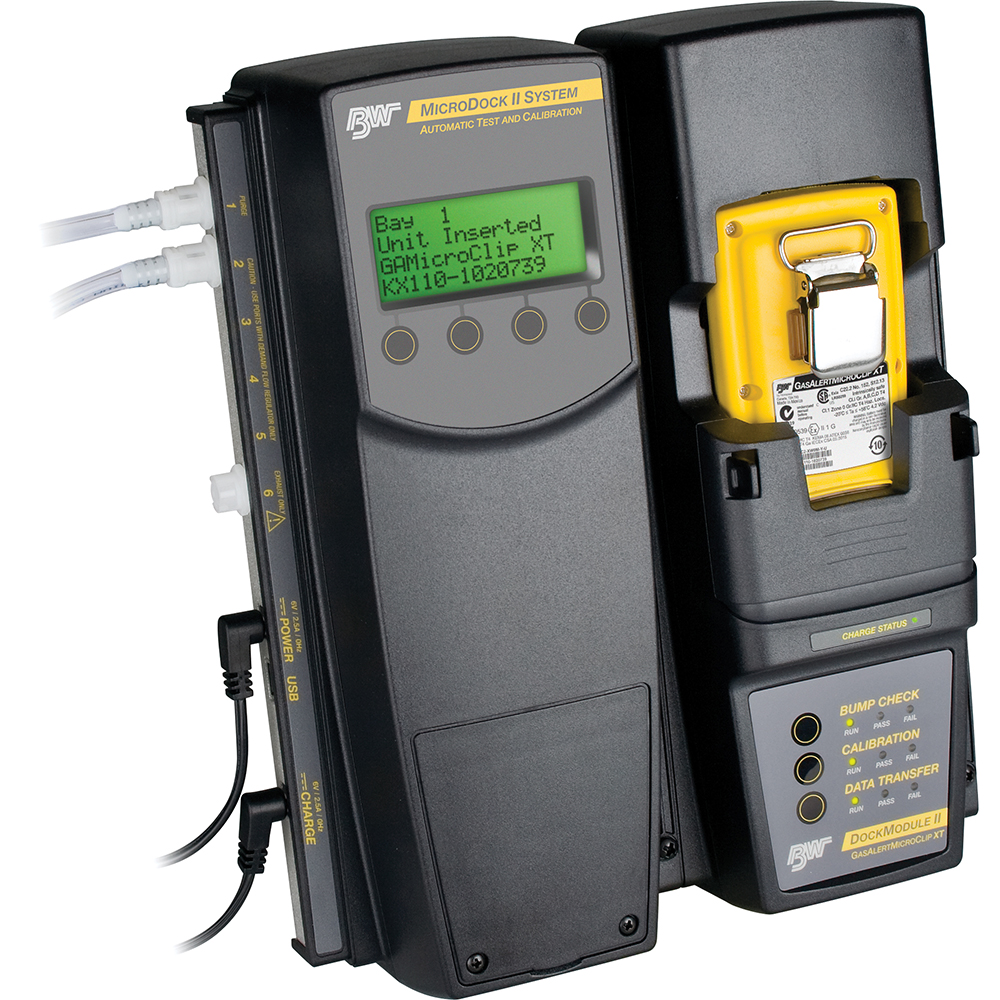 DOCK2-2-1C1P-00-G
MicroDock II docking system with base station and a GasAlertMicroClip docking module. Easily manage your fleet with automated bump testing, calibration and data management.
Compatible with both GasAlertMicroClip XT and GasAlertMicroClip XL gas detectors. Communiquez avec nous pour plus de renseignements sur les modules supplémentaires et les configurations possibles d'un système MicroDock II.

GasAlertMicroClip XL
MCXL-XWHM-Y-NA
MCXL-XWHM-B-NA
MCXL-XWH0-Y-NA
MCXL-XWH0-B-NA
MCXL-XW0M-Y-NA
MCXL-XW0M-B-NA
MCXL-X0HM-Y-NA
MCXL-X0HM-B-NA
MCXL-XW00-Y-NA
MCXL-XW00-B-NA
MCXL-00HM-Y-NA
MCXL-00HM-B-NA
MCXL-X0H0-Y-NA
MCXL-X0H0-B-NA
MCXL-X00M-Y-NA
MCXL-X00M-B-NA
MCXL-X000-Y-NA
MCXL-X000-B-NA
MCXL-00H0-Y-NA
MCXL-00H0-B-NA
MCXL-000M-Y-NA
MCXL-000M-B-NA